After several false starts the company I work for is finally migrating to Microsoft 🥳. No more sync issues between Google Calendar and Outlook for me (yay!).
I remember taking a quick look at Microsoft To Do last year and liked its simplicity, but because I only had one account I thought it was cumbersome to deal with personal and work stuff all together in one app. One of the reasons I liked Nirvana was the global area filter, so I could switch from personal to work mode, and keep a minimal number of context tags that were shared between personal/work .
Now I have 2 Microsoft accounts so things can be organized separatedly. I can switch from one to the other using the Microsoft To Do desktop app, both on my personal and work computers. I also have 2 mobile phones, one linked to my personal account and the other linked to my work account.
The 2 setups are similar, I'll get into more detail about my personal one.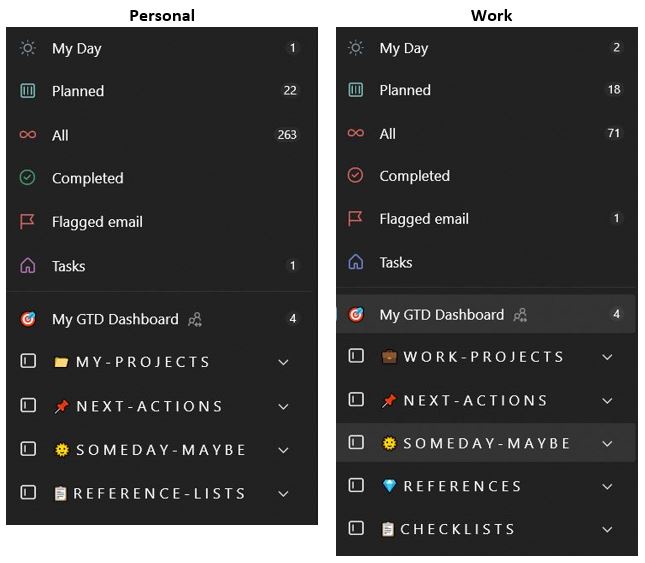 Read more...